Q&A (Updated: December 30, 2016)
Have questions or seek clarifications on certain card effects or ruling?

Visit our database for clarifications on rules, card effects and more! Read up on questions and answers on specific cards and rulings.
Errata (Updated: January 26, 2017)
When there are error on cards due to ruling changes, misprints, or any other reason, the correct text will be listed on this page. The correct text is applied for all tournaments and card fights.
Click here for the errata list
Tutorial Application
New to Future Card Buddyfight? Learn Future Card Buddyfight with the tutorial application!
Click here for the tutorial >>>
Detailed Rules
■ Future Card BuddyFight Draft Recommended Rules [PDF]
■ <<Notice of Rule Revisions in Future Card Buddyfight>> [PDF] (Updated: May 9, 2014)
■ Detailed Rules of "Future Card Buddyfight" Ver.2.01 [PDF] (Updated: Apr 25, 2016)
The flow rules inside this file are more detailed compared to the rule book. As there have been many enquiries regarding these matters, they are specifically stated here. Please refer to this file for any queries and doubts regarding the rules of Future Card Buddyfight.
■ Bushiroad TCG Basic Floor Rules Ver.1.02.02 [PDF] (Updated: Aug 25, 2016 regarding token usage)
These basic floor rules seek to explain some of the more important points among the various rules and regulations pertaining to tournaments. Fighters are advised to read and understand these contents before taking part in tournaments.
■ Bushiroad TCG Advanced Floor Rules Ver.1.02 [PDF]
(Updated on May 11, 2015 with information on extra turns)
Floor rules ensure the fairness and completeness of our tournaments. Every participant is required to abide by the floor rules so that tournaments are run fairly and smoothly for all players to enjoy themselves. Any individual who interferes with the fairness or completeness of our tournaments would be penalized according to the penalty guidelines written in these rules. Bushiroad reserves all right to take further action if deemed necessary.
Let's Buddyfight!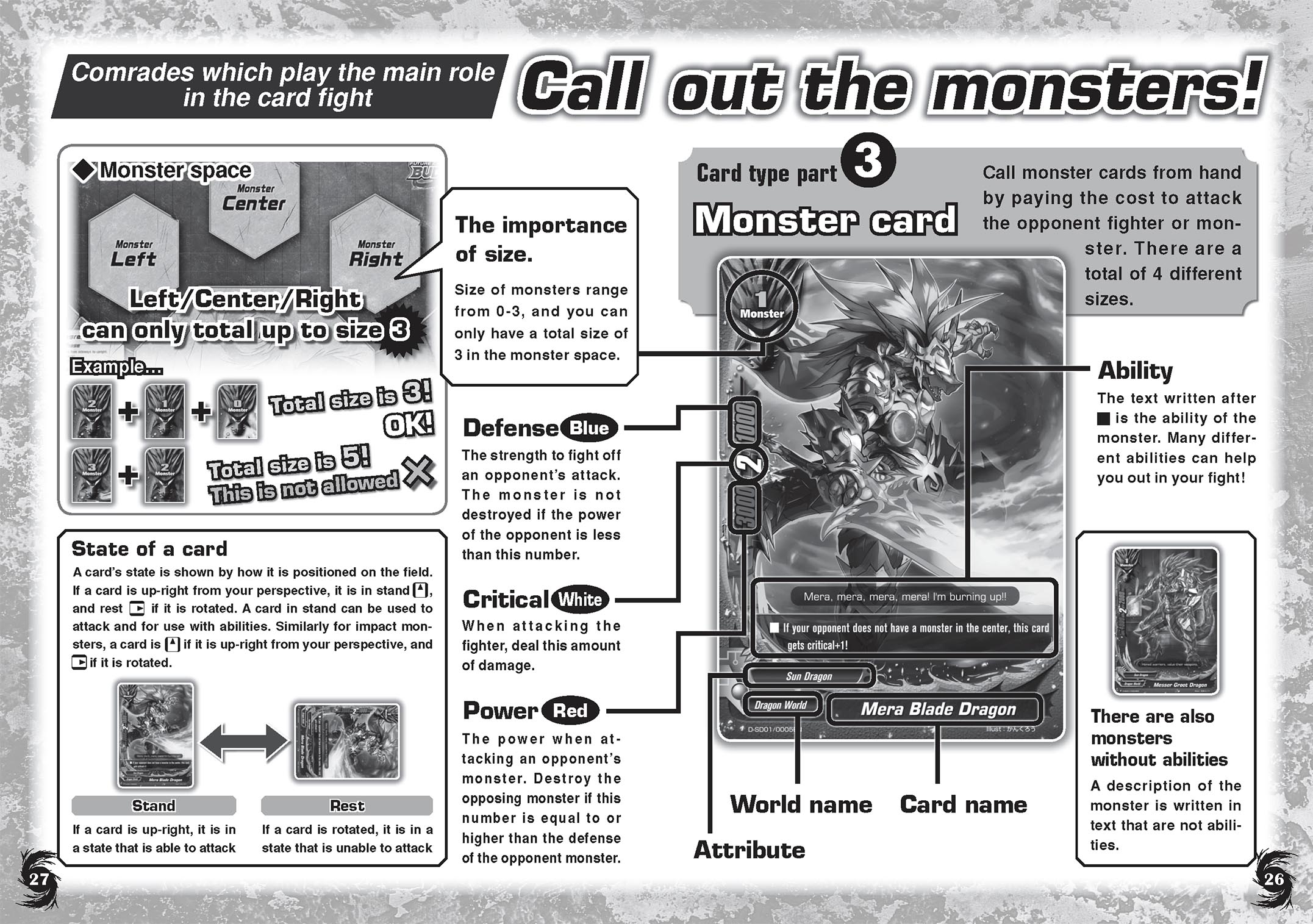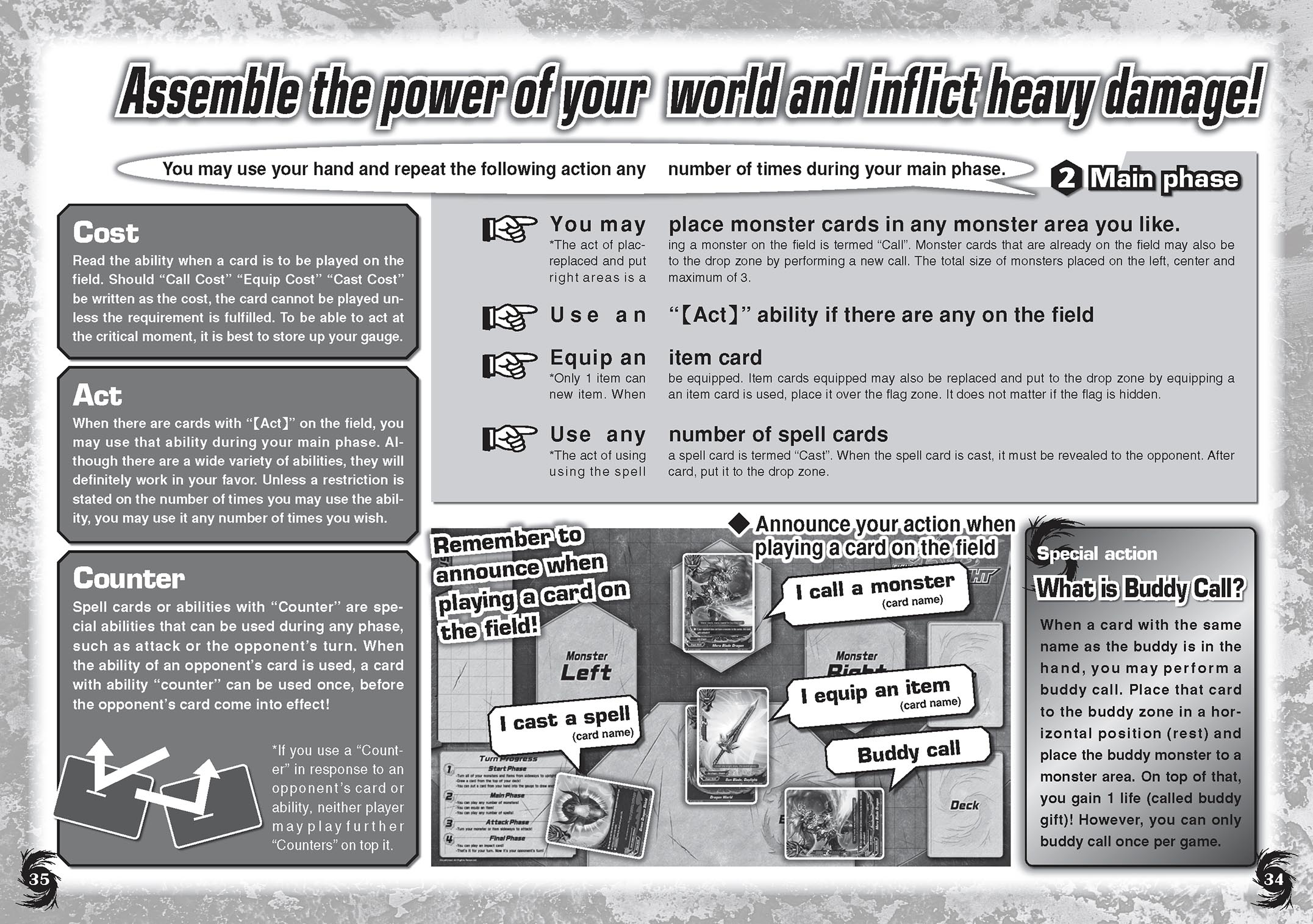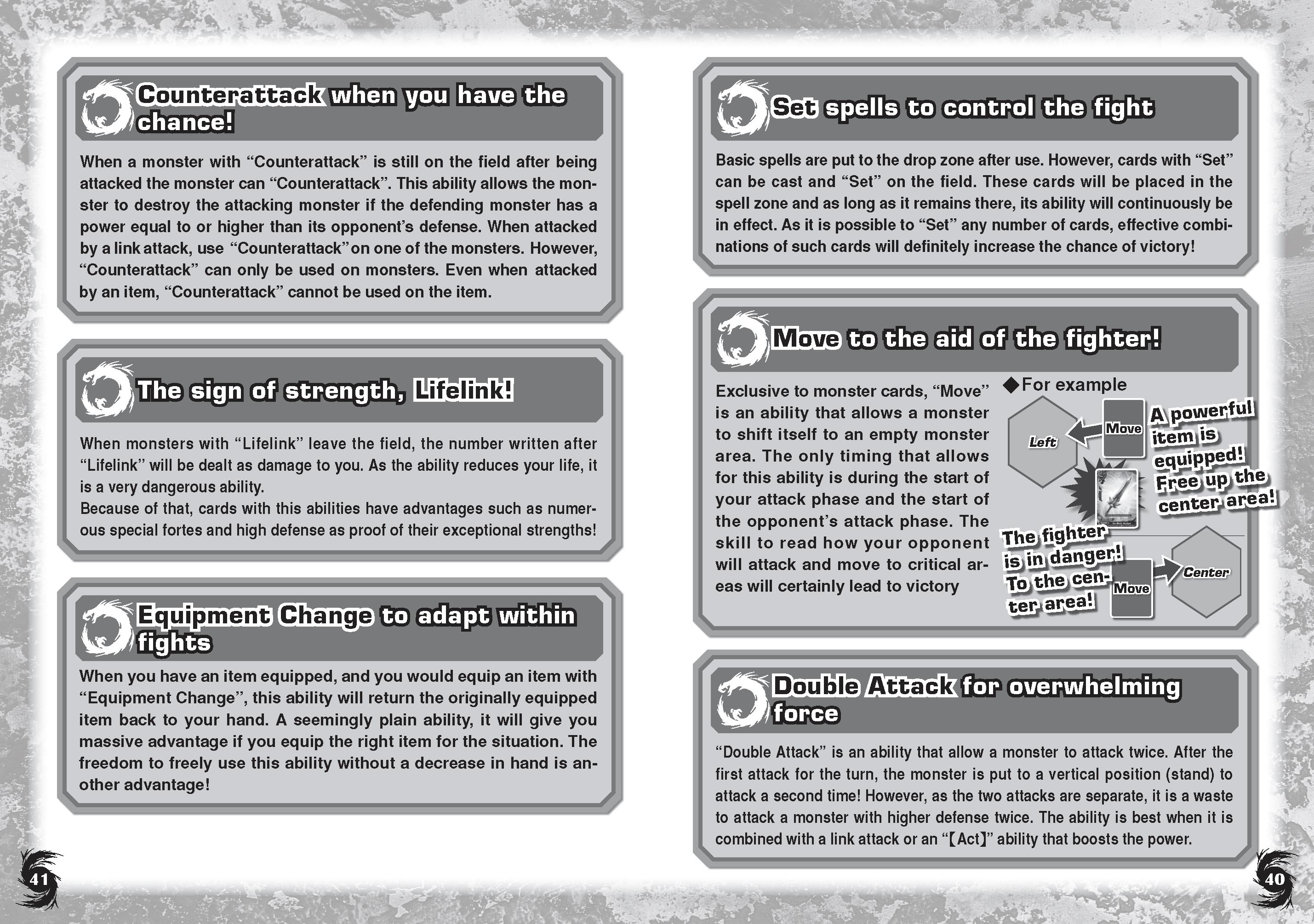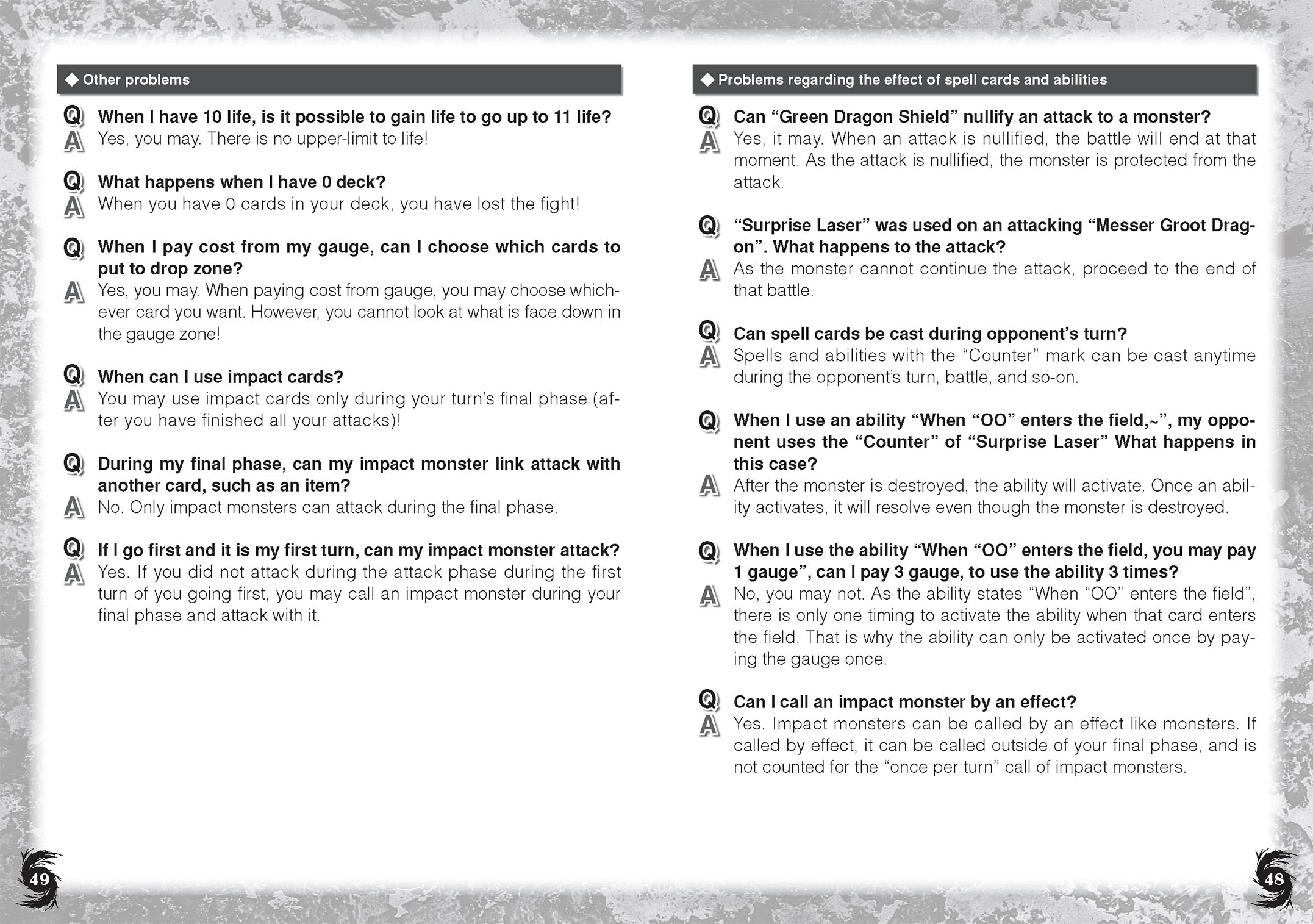 ---